Description
FORD 6.7L CP4 TO DCR PUMP CONVERSION
S&S Diesel Motorsport™, the common rail diesel injection experts, teamed up with

 

PurePower Technologies, Inc.®, the aftermarket division of longstanding fuel system manufacturer

 

Stanadyne®,

 

to do the impossible. Collectively, they solved the widely-known CP4 high-pressure fuel pump problem plaguing Ford Super Duty trucks using the 6.7L Power Stroke diesel engine.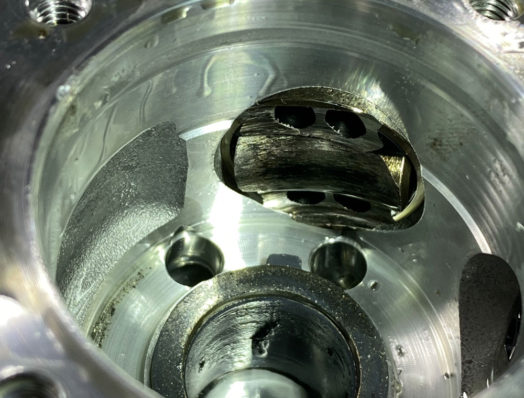 FAILED CP4 HIGH-PRESSURE FUEL PUMP
FORD 6.7L POWER STROKE DIESEL
FORD 6.7L POWER STROKE CP4 PROBLEM
The CP4 has a well-earned reputation for failing without warning, creating sudden power loss, and taking out the expensive high-pressure fuel system in the process. Despite having to deal with being broken down on the side of the road, truck owners will be facing fuel system repairs that can easily exceed $10,000. The unreliable reputation is supported by recalls and lawsuits leveled at various auto manufacturers that use the CP4 in their production vehicles.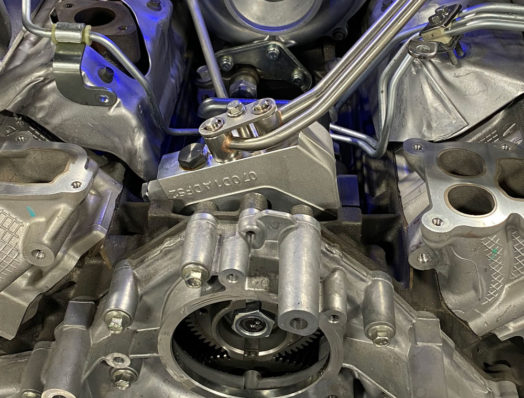 FORD 6.7L DCR PUMP CONVERSION
OE FIT AND FUNCTION
DIRECT DROP-IN SOLUTION
Removing the CP4 is the obvious solution, yet developing a durable plug-and-play CP4 replacement with OE fit and function is the game-changing catalyst created by S&S Diesel Motorsport and PurePower. Starting off with a proven Stanadyne DCR fuel pump design, a joint team of S&S and PurePower engineers developed a variant specifically for the Ford 6.7L Power Stroke that matches the CP4 output curve and does not require any calibration changes. Combining that with OE-grade braided hose and steel fuel lines gives Ford Super Duty owners a more-reliable CP4 replacement that looks and performs like original equipment.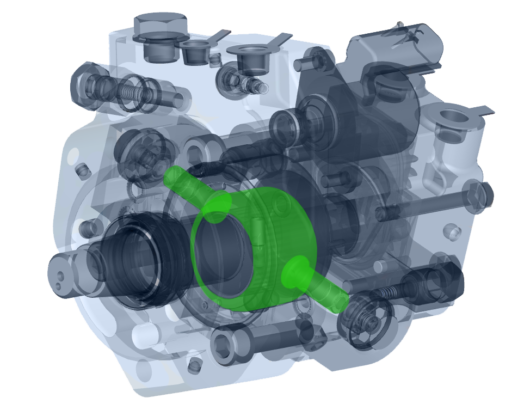 FORD 6.7L POWER STROKE DCR PUMP
PATENTED ECCENTRIC DRIVE
DURABLE DCR HIGH-PRESSURE FUEL PUMP
The two-piston DCR pump is based on a compact and modular design for easy integration, has low hydraulic and acoustical noise, features ultra-fast response times, and is biofuel and low-lubricity fuel compatible. It uses a patented eccentric drive pumping technology, with pressure-lubricated cam and bushings, for increased performance, efficiency, and benchmark durability. The Fuel Control Actuator (FCA) uses high-quality corrosion-resistant components and proprietary features to prevent large debris from entering the actuator, providing exceptional robustness for longevity and durability in harsh environmental conditions. The DCR can provide a max fuel delivery of 1,250 mm3 per revolution (25% more than a CP4.2), producing plenty of flow for worn injectors that have high return.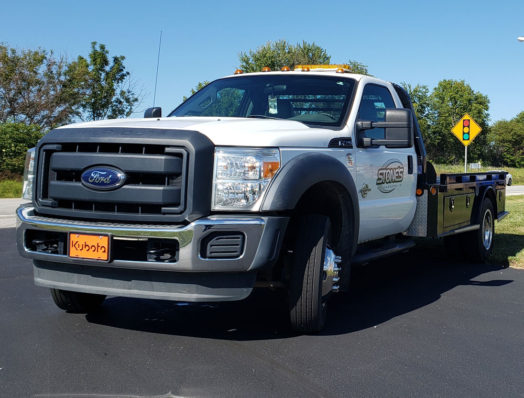 2012 FORD F450
DCR-EQUIPED AND READY TO WORK
PROTECT PRODUCTIVITY
With a price of $1,990 USD, the S&S Diesel Motorsport Ford 6.7L CP4 to DCR Pump Conversion can save Ford Super Duty truck owners $10,000 to $15,000 in fuel system repairs, and impart peace of mind knowing that their daily workhorse isn't going to lay down on them. The DCR Pump Conversion is emissions compliant (SEMA Cert #SC-SDM01-0034) and fits 2011 to 2019 Ford F250-F750 diesel trucks. The S&S-PurePower engineering team has validated DCR Conversions all over North America, in all types of conditions and climates, with the goal of bringing a well-refined and proven product to the market. The Ford 6.7L CP4 to DCR Pump Conversion is backed by a two-year, unlimited-mile warranty.